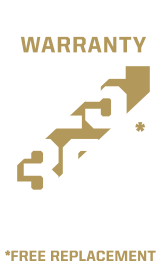 THE THUNDERER BRAND
Thunderer PCR and TBR Tires are a complete line of light truck, performance, passenger, trailer and specialty commercial tires.
Thunderer PCR features a comprehensive grouping of light truck, SUV, Crossover, and specialty commercial tires under the heading of the RANGER Series.
Designed and engineered for North America, Thunderer PCR tires are manufactured in Thailand in State-of-the-Art manufacturing facilities.
NO QUESTIONS ASKED
25/365 Free Replacement Warranty
MARKETING SUPPORT
Intelligent, relevant marketing and point of sale materials that build sales and brand awareness.
JOIN THE DRIVING FORCE
Thunderer Tires are distributed exclusively by American Omni Trading Company through authorized resellers worldwide.