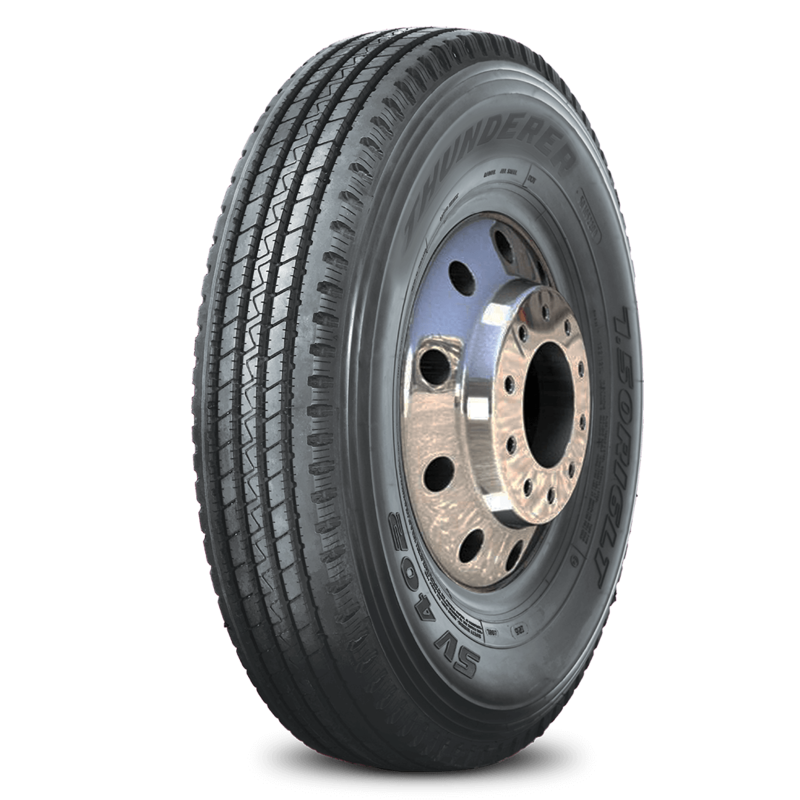 The RA402 all-position, all steel radial designed for high mileage and superior handling characteristics. Engineered for steer axles and all position usage.
14 ply all steel casing for maximum durability and tread life.
Belt package constructed to minimize tread distortion supporting long tread life in P&D applications while under extreme load conditions.
Enhanced siping to minimize irregular wear and longer original tread life.
| Size | LI/SR | PR | TT/TL | TD | OD | SW | Rim Width | Max Load @PSI |
| --- | --- | --- | --- | --- | --- | --- | --- | --- |
| 8.25R16LT | 128/126L | 14 | TT | 16 | 33.7 | 8.8 | 6.5 | 3970/3750@98 |
| 9.5R17.5 | 143/141J | 16 | TL | 16 | 33.2 | 9.3 | 6.5 | 6005/5675@127 |
| 7.50R16 | 122/118L | 14 | TL | 16 | 31.7 | 8.5 | 6.0 | 3305/2910@112 |